 In particle physics, a kaon is distinguished by a quantum number called strangeness. They were discovered in cosmic rays. 
Advanced web design customized to your needs by a programmer with her heart in the stars
Do you need a website that's easy to update?
• Search Engine Optimized?
• Lets your customers pay online?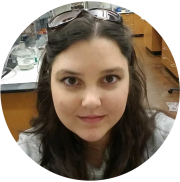 If you're looking for something unique, special and completely tailored to your individual needs, you don't need to keep searching! I am a independent web designer, graphic artist and programmer who can help take your business to the next level. I've worked with artists, medical offices, universities, scientists and creative writers to make their dreams a reality. 
The Metal-Carbene Consortium
3rd International Symposium
Another wordpress based theme with custom post types as well as a unique logo displaying the scientific themes of Metal-Carbene Chemistry. This website is fully mobile responsive so that conference attendees can have fast and easy access to all the schedules! 
Vector format logo that can scale for any purpose! Stand out with unique artwork that represents you.
Get a unique wordpress theme that you can edit yourself without having to code! I can design around most wordpress plugins you need. 
Beautiful, functional websites that are exactly what you need. 
Easy web-hosting with a customer portal that puts you in control of your website. Comes with secure SSL certificate installed! 
Have better things to do than update a website? Email me your changes, and I can make them on the fly! 
Need some python scripting? MATLAB coding? Maybe something PHP related? I can help. 
Have questions about pricing, services or availability? Please feel free to use the form on the right to send me an email or you can give me a call.